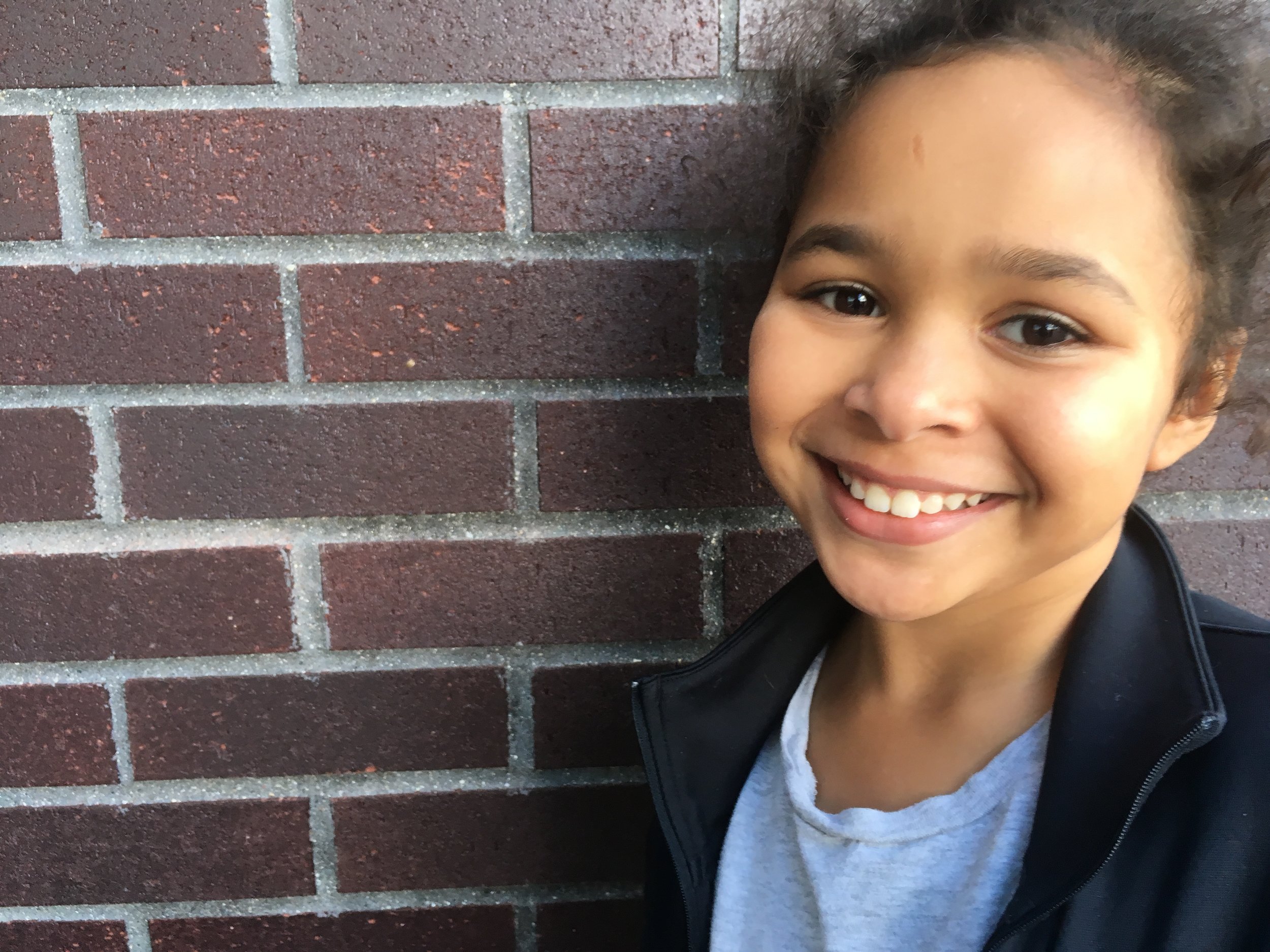 As the youngest to join ACTS, Shania joined us when she was 4 years old! Don't let that sweet smile fool you, this beautiful artist is full of fire. Artistically, Shania enjoys to creating abstract work that tells a story and uses LOTS of color.
Remy (pictured below) is the most recent addition to our ACTS family and currently the youngest. During his time with us he likes to sit in our library to read as well as play outside. Even though he's only come to ACTS for one month he's already completed this illustration of the ACTS house. Everything from the colors to the roof is impressively realistic for this young artist! We anticipate this being the first of many wonderful pieces of art that Remy creates with us!
Lexi is another newer part of ACTS having first joined us this spring. She's gone on many field trips and likes to participate in any activity we throw her way. Her playful cat painting speaks to the joy and fun she brings every time she is at ACTS!
This is Aliyah's 3rd year with ACTS. She is a seasoned participant in the art show as well as many of our summer activities like Peace Camp and Surf Camp. We can always count on her to create some ACTS-themed art for the show and this year is no exception!
Shania, Remy, Lexi, and Aliyah with the ACTS kids are so excited to to share their work with you at the Art Show & Silent Auction. Join us on November 29 at Brew Merchant from 6-8pm!